Uncategorized
Top 5 Printing Products For DIY Wedding Invitations
Are you planning a DIY wedding and looking for the perfect printing products for your invitations? Look no further! Printing your own wedding invitations can save you money and allow you to add a personal touch to your special day.
In this article, I will share the top 5 printing products that are perfect for creating beautiful and professional-looking DIY wedding invitations. Whether you're a novice or an experienced DIY enthusiast, these products will make the process easy and enjoyable.
From high-quality cardstock to elegant envelope liners, these printing products will help you create invitations that will impress your guests and set the tone for your wedding day. So let's dive in and discover the best tools for creating stunning DIY wedding invitations.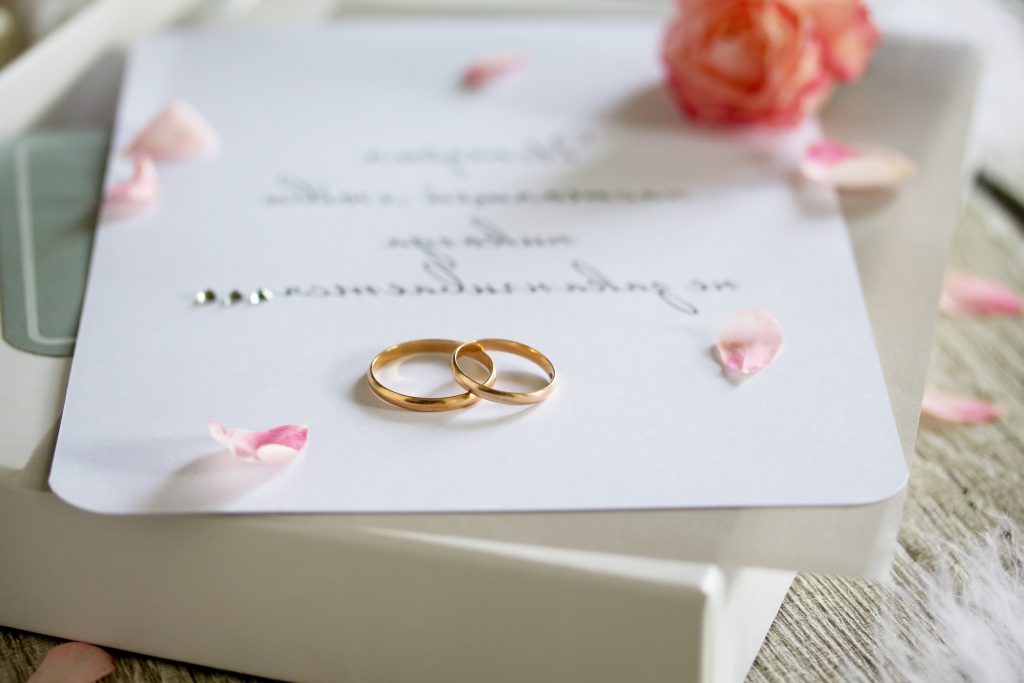 1. Quality Cardstock Or Specialty Paper
When it comes to creating DIY wedding invitations, one of the most crucial aspects to consider is the quality of the cardstock or specialty paper used. The paper choice sets the tone for the entire invitation and can greatly enhance the overall aesthetic of your wedding stationery.
There are various options available when it comes to quality cardstock or specialty paper. Firstly, consider the thickness of the paper. Thicker cardstock not only adds a luxurious feel to the invitation but also ensures durability. Additionally, you can explore different types of paper such as textured papers or matte paper to add an elegant touch.
One great source to purchase high-quality cardstock or specialty paper is Paper Source, a renowned name in the industry. They offer a wide range of paper options, including various weights and types, enabling you to find the perfect match for your DIY wedding invitations. Paper Source provides an extensive collection of customizable designs and design elements, allowing you to create invitations that perfectly suit your wedding's color scheme and theme.
2. Printer
When it comes to printing DIY wedding invitations, there are two types of printers that are commonly used – laser printers and inkjet printers. Each has its own benefits and limitations, so it's important to understand the difference between the two.
Laser printers use toner powder to produce sharp and high-quality prints. They are known for their fast printing speed and precise text and graphics. Laser printers are particularly suitable for printing large quantities of invitations as they can handle high-volume printing without compromising on quality. However, they may not be the best choice for printing on certain specialty papers, such as metallic cardstock, as the toner may not adhere well to the surface.
On the other hand, inkjet printers use liquid ink that is sprayed onto the paper to create the desired print. They are versatile and can handle a wide range of paper types, making them suitable for printing on different specialty papers including metallic cardstock. However, inkjet printers are generally slower compared to laser printers, and the cost of ink cartridges can add up if you are printing a large number of invitations.
Some recommended printer models for high-quality invitation printing include the Canon PIXMA Pro-100 for inkjet printing and the HP Color LaserJet Pro M254dw for laser printing. These printers offer excellent print quality and are capable of handling various paper types, ensuring professional-looking wedding invitations.
3. Envelopes
When it comes to DIY wedding invitations, envelopes play a crucial role in not only protecting your beautiful creations but also setting the tone for your event. There are several aspects of envelopes that are important to consider for your invitations.
Firstly, outer envelopes are essential for providing an additional layer of protection to your invitations. They safeguard your delicate designs from handling and potential damage during transit. Outer envelopes also serve as a way to create anticipation for your guests as they open the envelope to reveal your stunning invitation inside.
Addressing guidelines are another crucial aspect to consider when it comes to envelopes. Using calligraphy or professional printing for addressing adds a touch of elegance to your invitations. It is important to ensure accurate and legible addresses to avoid any delivery issues and to leave a lasting impression on your guests.
In addition to outer envelopes, you may also include enclosure cards, such as RSVP cards or direction cards, which provide important information for your guests. These cards can be placed inside the envelope along with the main invitation, giving your guests all the necessary details in one convenient package.
When it comes to purchasing envelopes for your DIY wedding invitations, Paper Source is a highly recommended resource. They offer a wide variety of envelope options in different sizes, colors, and textures to suit your specific needs. Their high-quality envelopes will add a touch of elegance to your invitations.
Lastly, don't forget about response envelopes. These smaller envelopes are included with your RSVP cards to make it easy for your guests to send their responses back to you. These can be coordinated with your outer envelopes for a cohesive and polished look.
4. Embellishments And Decorative Elements
When it comes to DIY wedding invitations, adding embellishments and decorative elements can take your designs to the next level. These elements add a personal touch and enhance the overall look and feel of your invitations. Here are some popular options to consider:
1. Wax Seals: Wax seals are a classic embellishment that adds an elegant and vintage touch to your invitations. They can be customized with your initials, monogram, or a design that matches your wedding theme.
2. Ribbon: Ribbon is a versatile decorative element that can be used in various ways. You can tie a delicate ribbon around the invitation suite, create bows, or use it to secure additional cards or layers. Choose a ribbon that complements your color scheme and adds a touch of sophistication.
3. Lace: Lace is a timeless and romantic embellishment that can add a delicate and feminine touch to your invitations. You can incorporate lace by using lace trim, lace belly bands, or even lace envelopes for a luxurious look.
4. Dried Flowers: Dried flowers are a unique and nature-inspired embellishment that adds texture and dimension to your invitations. You can use them as accents, create floral wreaths or even include petals inside translucent envelopes for a whimsical and ethereal effect.
5. Custom Stamps: Custom stamps allow you to personalize your invitations with a design that is meaningful to you and your partner. You can create a stamp with your wedding logo, a special symbol, or even your names and wedding date. Use the stamp to decorate the envelopes, envelope liners, or invitation inserts.
5. Envelop Seal Stickers
Envelope seal stickers are a popular choice for DIY wedding invitations, as they add a touch of elegance and sophistication to your stationery. These stickers come in various designs and styles, allowing you to choose the perfect one that matches your wedding theme.
Envelope seal stickers serve multiple purposes when it comes to wedding invitations. Firstly, they act as a decorative element, enhancing the overall design and aesthetic appeal of your invitations. Whether you opt for a custom wax seal with your initials or a ready-made seal sticker with a beautiful design, these stickers add a luxurious and personalized touch.
Secondly, envelope seal stickers play a practical role by securely sealing the inner envelope. This ensures that all the components of your invitation suite, such as the main invitation, RSVP card, and additional inserts, stay neatly organized and protected during transit.
Applying envelope seal stickers is a breeze, as they come with sticker backings that make them easy to peel off and affix to the envelope. They are convenient and time-saving, allowing you to create beautifully sealed invitations without the need for messy wax or glue.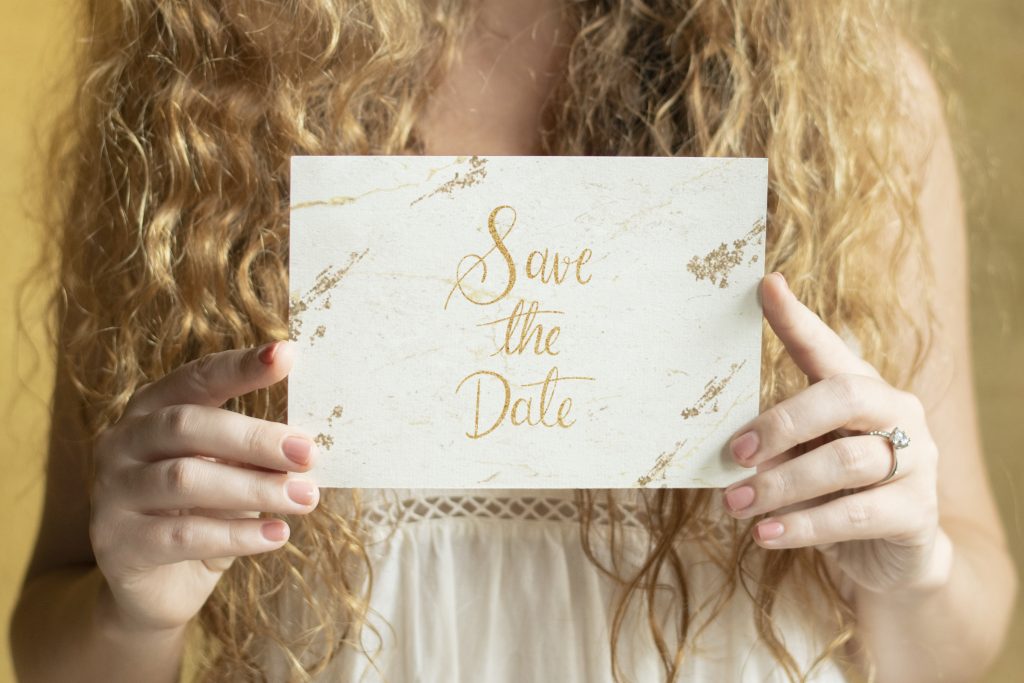 Conclusion
In conclusion, when it comes to DIY wedding invitations, choosing the right printing products is essential for a polished and personalized result. Utilizing high-quality cardstock or specialty paper creates a luxurious feel and enhances the overall aesthetic. Investing in a suitable printer, such as an inkjet or laser printer, ensures professional-level print quality. Additionally, selecting the appropriate envelopes not only provides a cohesive look but also protects the invitation components during transit.